UPCOMING BOATING EVENTS & CHARTERS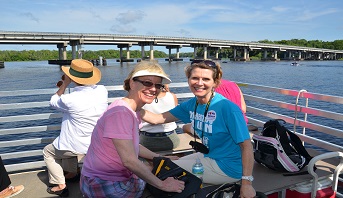 List of upcoming River Cruises
Cruise to the Jacksonville Zoo with us every Saturday!
MOSH History Cruises offered every Saturday at 1 pm and 3:30 pm.
Sunset Cruises with live music on board will ramp up again soon!
Ask us about our school field trip program!
Birthday Parties on the River are so much fun! Get all the details and purchase tickets at www.rivertaxiandtours.com.